05 February 2013
Snowshoe adventures
While I love being in the country, even in the winter, it's easy to feel cooped up.
Sometimes you have to take measures to mitigate that.
And that's why we are the proud owners of snowshoes this year!
We have gone for walks together since we moved here, but snowshoeing with the kids is different. Every step over deep snow is fun. We venture to corners of the farm that we wouldn't otherwise see (especially in the winter!). We explore clearings in the trees that we couldn't otherwise get to. We pull each other up when we fall in a snowbank…
It's exhilarating in a way that I didn't expect. It's also the perfect outdoor activity to get us out of the house.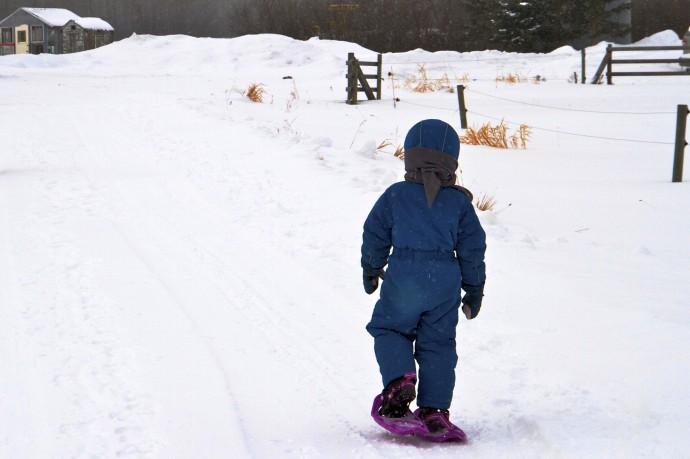 Filed under:Blog,&nbspNourished Mind || Tagged under: homeschooling,&nbspnature,&nbspsnowshoeing,&nbspwinter
Author: Trevor Percy